- Maddie Rose from Maddie Rose Doodles
My son unwrapping the painting
Close up
Maddie Rose Doodles is run by Madeline a fun loving and wonderful woman full of talent! Maddie Rose Doodles is a cute shop on Etsy. You can find all types of characters ranging from Disney princesses to Marvel super heroes to Star Wars. What makes each character so cute is the way each one is painted. They are doodled paintings! There is no way a child will not love one of the hand painted characters over at Maddie Rose Doodles, there are so many to choose from, super fun and colorful!
The Hulk in his new home :)
I had the honor to receive one of my very own hand painted doodles from Maddie Rose Doodles. (Wait I know what you are thinking, I might be kind of grown to be decorating my room with child characters right? But it was really for my son, lol, he is 3 years old and LOVES The Hulk.) Well, my 3 year old received one of the hand painted characters from Maddie Rose, and to his surprise it was his favorite super hero; The Hulk! He just couldn't put it down! He had to tell everyone in the house he got The Hulk in the mail and he wants to put it in his toy room (but he still hasn't even let me frame it to put it up) Of course, he wants to thank Maddie for his wonderful painting of The Hulk.
He was amazed,
couldn't believe it was all his
neatly wrapped
What I love most about the painting is the way the character is drawn in doodle form. You can absolutely identify that the painting is of The Hulk. The painting is textured as well and the mediums used are durable, which is great when you have kids! I have yet to find the perfect frame for this wonderful painting, but The Hulk has become the center of attention, he decorates the door to my son's room! It even livens up our hallway with the bright colors featured in the painting and I absolutely adore it! Maddie also does a great job at packaging the illustration!
Time to learn about the woman that paints these wonderful doodles!
Stick around for a chance to win your very own custom doodle by Maddie Rose!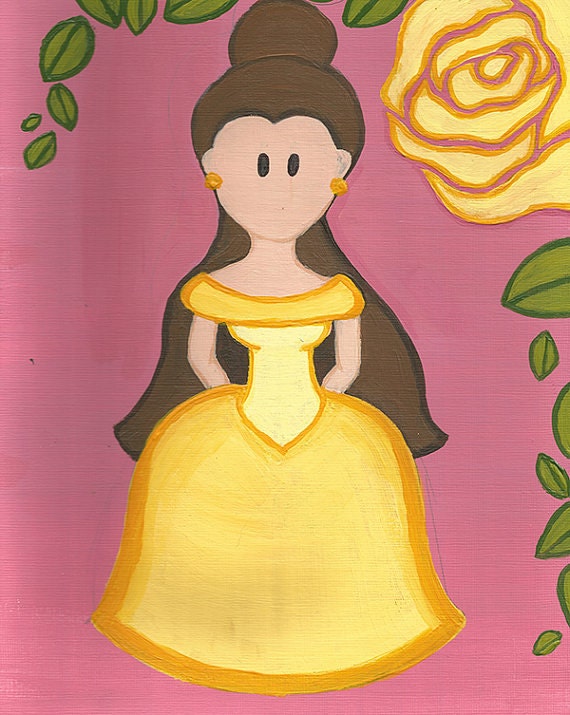 Q. When did you start getting into crafting, what did you start with?
A. I honestly cannot remember when I first got into crafting and art. It has always seemed like a natural thing to me. Learning about it, viewing it, creating it; anything involving it makes me light up inside. I feel so alive when I am doing something creative.

Q. Do you work outside of your Etsy shop? If so, what is your occupation? How do you find time for both?
A. I am a wife, a student and a nanny. Because art is such a passion of mine it isn't difficult to fit it in. Every day I feel a need to be creative in some way. That makes it a lot less work and a lot more fun.

Q. How did you learn about Etsy?
A. I learned about Etsy a long time ago. I don't really remember how.

Q. When did you start your shop?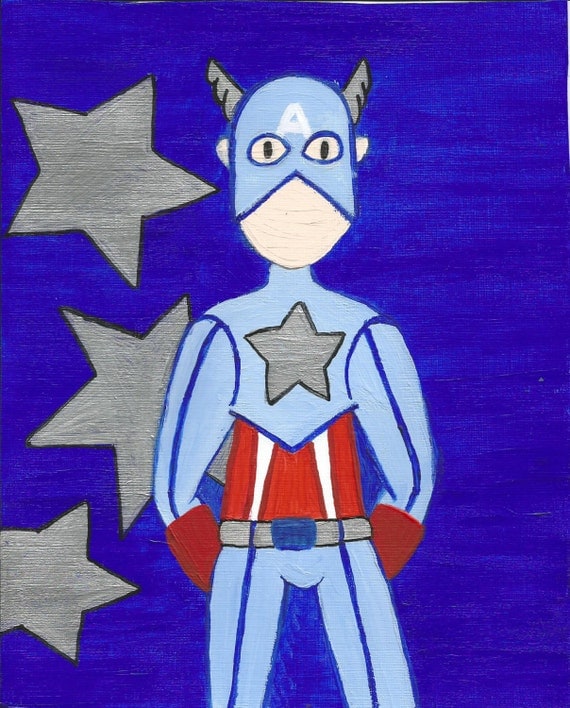 A. I started my shop last fall. However, I did not start putting items in my shop until less than a month ago. I really wanted to start my shop, but last fall/winter was crazy for me. I had just moved, got married and with the holidays and everything else I was just too busy.

Q. How did you come up with your Etsy shop name?
A. Growing up I was always called Maddie Rose. Because my style is childish and fun I think of them more as doodles. Combine my name and doodles and that's what you get!
Q. Where does your inspiration for your items come from?
A. I love children. They are another thing I am very passionate about. I have been working with children as a nanny for years. I am also studying Elementary Education.
Q. What are your favorite materials to work with/favorite mediums?
A. I still love trying new things. But, my favorite mediums that I usually work with are acrylics and sometimes watercolors.
Q. Anything you would like to share with readers?
A. I love doing custom pieces. Working on a piece that is for a special person makes the piece have even more meaning.
Getting to know Maddie a bit more!

Q. What is the furthest place you have traveled?
A. San Carlos, Mexico
Q. Do you have pets?
A. I LOVE animals! I have a dog (dachshund/poodle mix) named Belle and a cat (black and white tuxedo) named Lucy.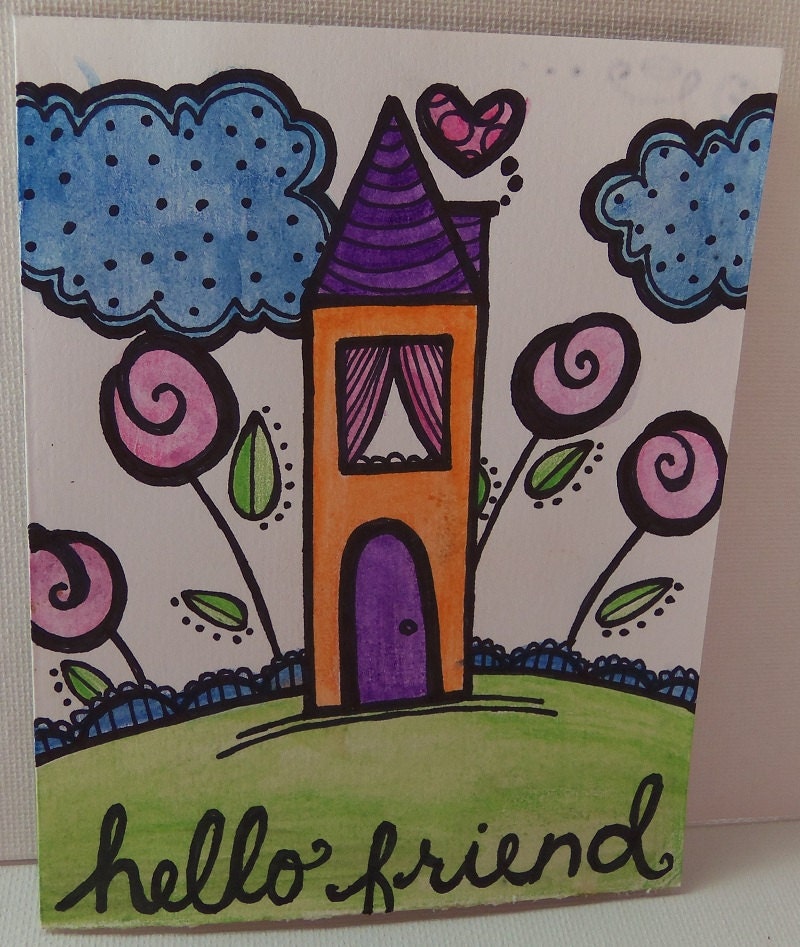 Q. What is your favorite food?
A. Sweets, sweets, sweets! I probably have the biggest sweet tooth ever. I especially love bakery types of sweets (cookies, cupcakes, brownies, etc.)
As far as "real food" goes I love Mexican food. Spicy please! :)
Q. What do you enjoy doing on your past time?
A. I love spending time with my husband. He is my best friend. I also love playing with my nieces and nephews, baking, reading, and creating, creating, creating.
Q. What would people be most surprised to know about you?
A. Since you can't see how tall I am… I am six foot two inches and do NOT play basketball. My coordination is awful. ha :)
Maddie is offering 1 custom illustration in the size of 8" x 10" of a little loved one, worth a total of $20.00!! The illustration will be hand painted by Maddie herself!
**PLEASE MAKE SURE TO READ ALL THE RULES PRIOR TO ENTERING THIS GIVEAWAY**
RULES AND RESTRICTIONS: GIVEAWAY IS
OPEN to US and CANADA RESIDENTS ONLY
!
PLEASE MAKE SURE TO FILL OUT
ALL THE MANDATORY (IN BOLD)
OPTIONS IN THE RAFFLECOPTER WIDGET, MAKE SURE TO PROVIDE ALL THE NECESSARY INFORMATION.
(ALL INFORMATION AND ENTRIES WILL BE VERIFIED)
ON THE END OF THE GIVEAWAY (
AUGUST 22nd,2013)
A WINNER WILL BE CHOSEN AND CONTACTED. THE WINNER WILL HAVE
48 HOURS
TO CLAIM HIS/HER PRIZE, FAILURE TO DO SO WILL RESULT IN A FORFEIT AND ANOTHER WINNER WILL BE CHOSEN.